Johnzki
Administrator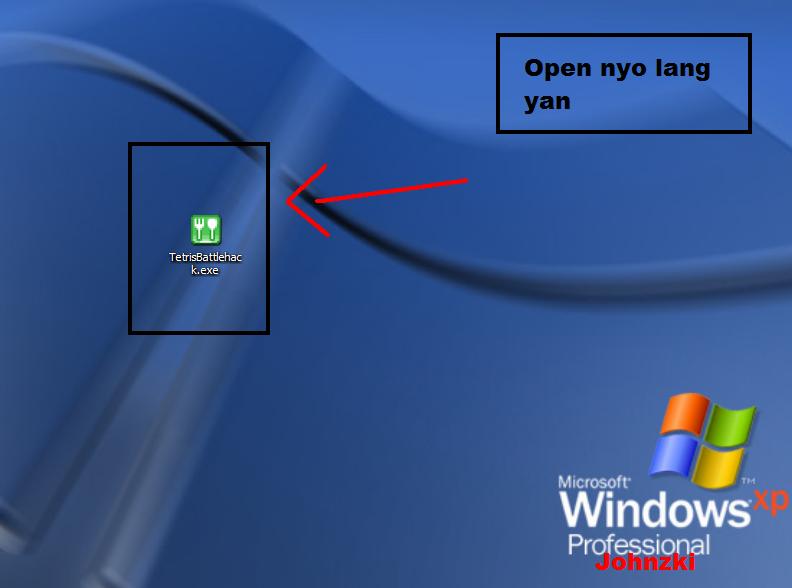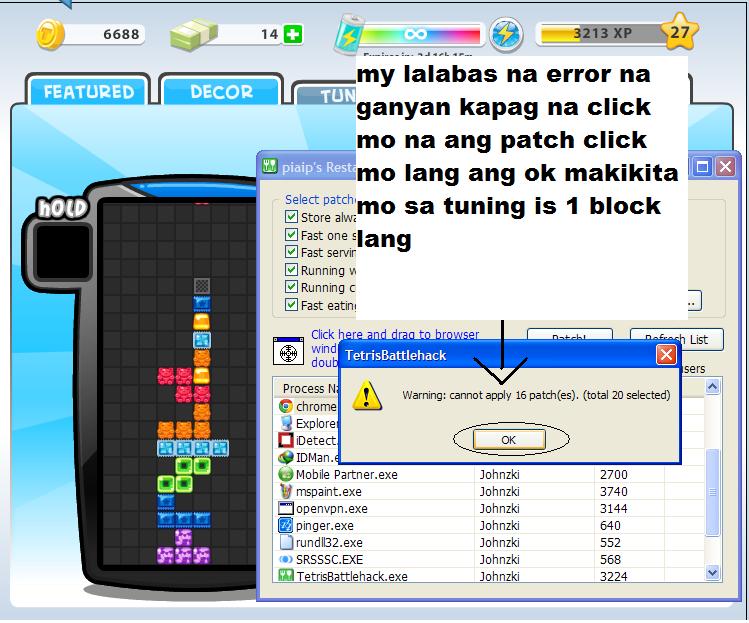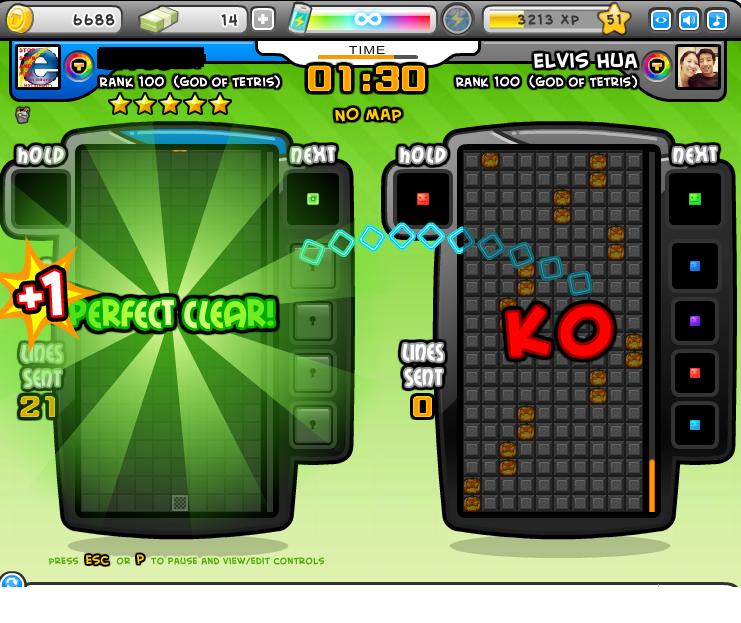 Just follow the instructions im sure matutuwa ka parang ganito
1. go to tetris battle and hintayin mo lang mag load
2. open mo yung files na dinowlownload mo
3. when your tetris battle is done in loading punta ka sa "SHOP" then "TUNING"
4. then open mo naman ung tetrisbattlehack na dinowload mo and select mo lahat ng hack basta ung lahat
5. Then click and drag the cursor to your Tetris Battle
6. click mo ung patch and it's done
NOTE: If you did it correctly the error pop up won't show. A pop up would show but it won't say error.
To check if its working go to shop->Tuning. If the blocks that shows is only 1 then its working.
http://www.mediafire.com/?k6317es8t776l8n
Just click the skip add to redirect you in mediafire


Last edited by Johnzki on Sat Jan 28, 2012 2:19 pm; edited 2 times in total
JOHNZKI