adrian08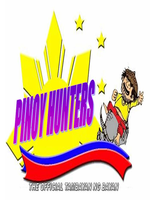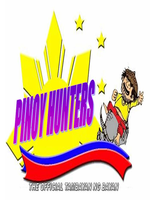 Junior Member

Avast Internet Security 6 or Avast Internet Security 2011 is a Powerful security suite from the developers of famous Avast free antivirus.
Avast Internet Security 6 includes all the great features and technology of Avast Pro Antivirus as well as the added security of a firewall, anti-spam and protection from hackers and identity theft.
Avast Internet Security 2011 provides complete and easy way of protecting your computer from viruses, infections, hijackings and other internet born threats.
The all-new avast! Internet Security 6 brings new features and some light changes to the app's appearance. Among the new features, the notable features are AutoSandbox, WebRep,and eight powerful real-time shields.
Avast Internet Security eight protective shields include :
File System Shield – Monitors every file and program on your computer in real-time
Mail Shield – Scans all inbound and outbound email traffic with heuristics to uncover new threats
Web Shield – Intelligently checks websites, downloads and scripts without slowing you down
P2P Shield – Inspects files obtained from over 30 popular peer-to-peer file sharing programs
IM Shield – Intercepts and scans downloads shared from 24 instant messaging clients
Network Shield – Blocks malicious URLs and prevents network intrusions
Script Shield – Examines local and online scripts to prevent hijacking
Behavior Shield – Keeps an eye out for suspicious activity to stop rootkits and even undiscovered new threats
Even with an infected computer, users can still keep their online transactions private, thanks to the secure virtualized desktop in avast 6.0.
avast! Internet Security provides complete antivirus, anti-spyware, antispam, and firewall protection, complemented now by new avast! SafeZone™ technology. It creates an isolated virtual desktop, invisible to any possible attacker, where you can do your online shopping and banking securely.
Shop and bank online with total privacy
avast! SafeZone™ opens a new (clean) desktop so that other programs don't see what's happening – and it leaves no history once it's closed.
Worry-free social networking and web surfing
Our award-winning and certified antivirus engine and shields stop even unknown threats – for peace of mind when you chat or spend time on Facebook, Twitter, or other websites.
Prevent identity theft
Our silent firewall stops hackers and other unauthorized entry attempts to your PC, to keep your data where it belongs – safe and sound.
Keep your email inbox safe and clean
Internet Security's antispam feature blocks both spam and advanced "phishing" attempts, to keep you from clicking "harmless" links that really can cause damage
Read more: url=
http://www.techno360.in/avast-intern...#ixzz1VQJQuwIR
Under Creative Commons License: Attribution Non-Commercial Share Alike
Download Avast Internet Security(2050 expiration)
http://pcfreesofts.blogspot.com/2011/08/avast-internet-security-2011-2050.htm
follow instructions in readme.txt or watch on youtube how to crack this thing. cheers!
How to Crack
1. Install avast then restart
2. Open avast in troubleshooting tab uncheck the "enable avast! self defence module"
3. Ctrl+alt+del in processes tab stop process all concerns in avast. AvastUI.exe and Avastsvc.exe
4. In the Avast directory cut the ashbase.dll and paste to desktop
5. In the crack folder copy the ashbase.dll and paste to avast directory
in case of error after all the process try the other ashbase.dll (782 Kb).
6. Restart computer
7. Open avast and check again the "enable avast! self defence module"
8. In the maintenance tab> subscription> insert the license file and done!